Oops! Once again I've been naughty and messed up my schedule. Work and catching up with friends and family has distracted me from my blog. That being said I don't think I've been busier than usual - although I did get a haircut, eventually!
I'm going to do a quick round up of things I've been loving over the past couple of weeks.
Music.
Justin Timberlake - Mirrors/his entire back catalogue.
Paramore - Now.
Taylor Swift - 22.
Fall Out Boy - My Songs Know What You Did In The Dark.
Swedish House Mafia - Don't You Worry Child.
Films.
Untraceable. 7/10.
Red Dawn. - 7/10.
TV.
Gilmore Girls - I'm actually obsessed, and I've only just started watching it.
The Walking Dead.
Books.
The Casual Vacancy by J. K. Rowling. - Just started this last night, I really like the way it's written and it's fun to see J. K. Rowling swearing and being rude.
Also, before I forget, you can follow me on Bloglovin. Just click the icon below or on the right of my blog!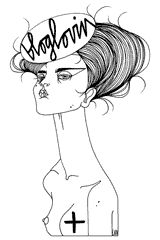 Not sure if I've posted these photos before or not, but I wanted to include them anyway, just in case.
I'm becoming such a cat person!
How has everyone been, well I hope?! I'd love to hear some music or film recommendations, it's always nice to find out what other people are enjoying.